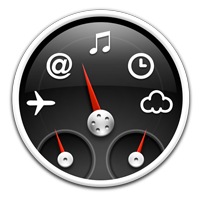 Keep this site open in the background. It will automatically play a sound as soon as the Apple Store is back online.
Please do not manually reload this page, it will do that by itself. If there have been added new products to the Apple Store this page will show you them.
Don't forget to download our Dashboard Widget. It will automatically play a sound and open this alarm page if the Store goes down. Just click on the icon on the top left.
Enter your email address below and click the subscribe button to subscribe to our email list. Our service is free.
Your email address is only used to send you emails from the selected categories.